Welcome

Welcome!  First things first watch the video below and always check this training site often as I will be updating it constantly to help you build an online income.  This training applies to any product or business you are involved with.

– Always remember to change the 'gear' settings on the lower right hand side of each video to 'change quality' of the video and make it more clear, this will be dependent on your internet speed and connection
Watch These 2 Videos for A Welcome and WalkThrough of This Training Site:


Important:  99.9% of questions asked to me when people first get started, are answered in the 'What To Do First" and "QuickStart" sections.  Please take your time and study those sections as there are video tutorials on how to get everything set up for your business step by step.  It is very important that when you get into an opportunity, to take your time and fully understand the opportunity and how it works because you will get asked questions from your prospects, and knowing how your business works will ensure your credibility. 
Last But Definitely Not Least, Click and Download this Absolutely FREE book and commit yourself to Read this book with as much free time you have during the day, when I committed to reading and applying what is in this treasure of a book, my life changed in a big way. It is absolutely an Important and Crucial Read to Your Success in Your Business: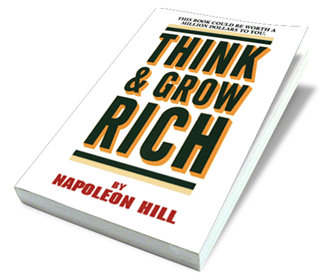 Disclaimer:  I cannot guarantee results with any of the marketing and sales tactics presented on this training site.  I can however guarantee that success in anything is taking action.  Your results in any business opportunity is completely dependent on your level of effort and putting things into action.  No amount of courses and trainings can ever compare to just simply presenting a product or opportunity to another individual.  I sincerely hope this training and future trainings help you in your business pursuits.
Terms, Policies, Procedures and Warning:  The videos contained herein to this training tutorial site, www.idwithjames.com, is intellectual property of James Matthews.  You are not allowed to copy, embed, or re-upload the videos using any type of software in an attempt to claim the video as your own.  All of the videos contained within the site have unique embedded tracking links and can be tracked to any other site where attempts would be made.  You will be prosecuted under the full extent of the law and evidence will be recorded if any attempt is made to steal, copy, reproduce any of the videos contained herein to this site.